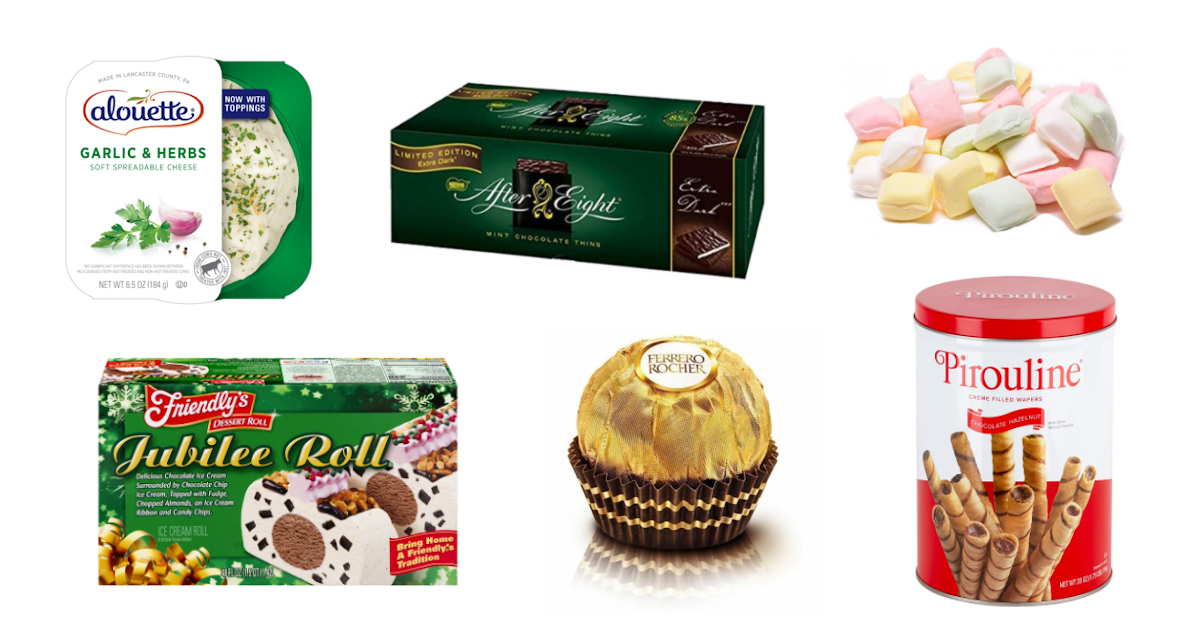 Kat read an Eater article the other day about the return of the Viennetta ice cream cake — and how we realize as adults that some "fancy" foods from our childhoods weren't so fancy after all. We thought it would make for a fun open thread today — especially because right now we all could use some light and happy conversation topics…
So, do tell: What were your favorite "fancy" foods from your childhood that didn't quite seem that way once you grew up? (What grocery products of 2021 do you think will be thought of the same way?)
When I was a kid, it felt special when my parents bought a Friendly's Jubilee Roll — it seemed like a step up from regular ice cream. Cheese balls (not to be confused with Cheez Balls, ha) also seemed a bit "upscale" to me when my mom made them. Speaking of cheese, Kat remembers Alouette's garlic & herb cheese spread as a fancy-seeming food. Certain Pepperidge Farm cookies (Brussels, for one), as well as Piroulines, were also in this category.
What about you, readers? Tell us the "fancy" foods of your childhood that you realized were pretty much run-of-the-mill when you grew up. What are your favorite nostalgia foods in general? (And who else is now craving ice cream?)
The post Open Thread: Which Foods Did You Think Were "Fancy" As a Kid? appeared first on Corporette.com.